The Family Network
Art Direction, Branding, and graphic design for The Family Network. The Family Network (TFN) is a group of Multi-Level Marketing sales. We are not supporters of MLM but just enjoined designing this project.
Art Direction
,
Branding
,
Graphic Design
,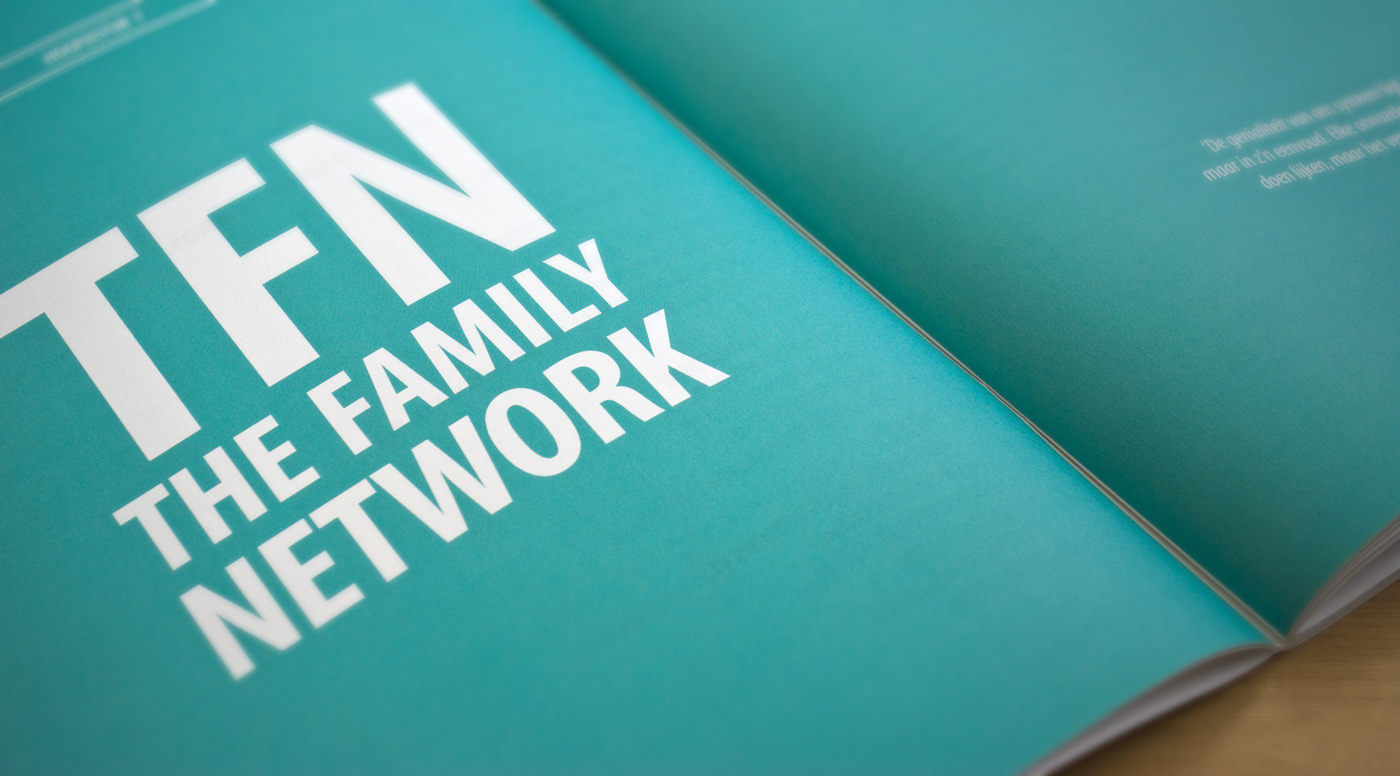 Design a consistent simple and bold graphic style for all communication products. The logo already existed so we had to work around this.
Because there was only text explaining complicated processes and sales converstation methods we designed an iconset that would clarify these processes. We also efficiently used the icons here and there as graphical elements and simpel infographics to make everything more appealing. Then we picked a simple and attractive colorpalette of black, turqouise and coral.